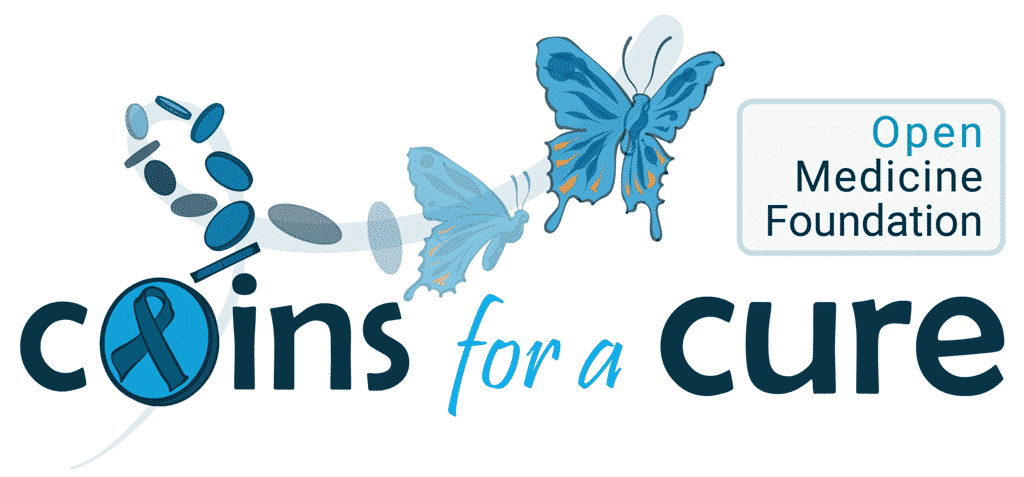 Coins For A Cure was inspired by one patient's hope for a cure. Eimear Forde's family has been going door-to-door and all around her town in Ireland collecting donations to support OMF"s research. Together with her children, they share the message of hope by using a basket of "Hope."
One of Eimear's friends came to her home and emptied an entire piggy bank full of coins into her collection bucket. It was a lot of coins and totaled up to 50 Euros. This inspired Eimear and her family to start collecting coins from family, friends, neighbors and local businesses. In their first "Coins For A Cure" collection, Eimear donated over $600 USD. Eimear said, "Some of the donations are small but it all adds up!! We have to find some solutions to this awful disease, I want to do all I can to help."
We invite you to join Eimear and ask your family and friends to donate their spare change and to empty their piggy banks. Invite local businesses to put a collection jar by their registers. You can get your company, group, church or organization involved too. Let's make this an international Team OMF collaborative effort. Join the action and get your community involved.
Millions of patients around the world are in need of a treatment and a cure. Your coins are truly giving hope to patients and their families, just like Eimear's. Be a part of Coins For A Cure and help accelerate research to help millions of patients.
Please share our Coins For A Cure campaign with your friends.
Working together, we will find answers!