OMF Launches the End ME / CFS Worldwide Tour
A Personal Note From OMF CEO Linda Tannenbaum

Dear Friends,
Ten years ago our beautiful daughter became ill with sudden onset ME / CFS. That morning, she went to school perfectly fine. What happened during that day changed the course of our lives forever and started my husband Don and I on our journey to find a cure for this terrible disease. Over these past 10 years, we have had the privilege to meet many who share our dream to create a world without ME / CFS.
With you in our hearts and minds, we are excited to announce that we are launching OMF's End ME / CFS Worldwide Tour 2017 to join forces with other parents, patients and caregivers. We know that parents' and patients' movements are key to impacting change and we want to partner with you.
In April 2017 we will begin our tour in the US and continue it throughout the year. In May and June we have been invited to visit our friends in England, Republic of Ireland, Northern Ireland, Isle of Man, Belgium, Sweden and Norway. Several of these meetings will be with government officials and medical professionals to strengthen their knowledge of ME / CFS.
As a part of our worldwide tour, May 31 – June 2, Dr. Ron Davis, Ashley Davis Haugen (Event & Marketing) and Raeka Aiyar, PhD (Communications Director, Stanford Genome Technology Center) will join me and Don in London at the Invest in ME Research International Conference. OMF will be hosting an exhibitor table so that we can meet with friends from around the globe. If you are attending the conference, please stop by and say hello. We will share more details about our conference participation soon.
We welcome you to join us in building the End ME / CFS Worldwide Tour 2017. We invite you to join a community meeting for your area. Please check out our worldwide tour schedule.
We also would welcome the opportunity to visit other areas of the US this year. If you have an active group in the US and can gather a group of 50 or more parents, patients, caregivers, and friends, please contact us and together we can explore a visit to your area.
We look forward to seeing you in person!
Warmly,

Linda Tannenbaum
CEO/President
TEAM OMF
Become a part of our global movement to End ME / CFS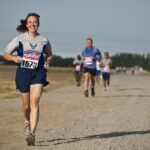 TEAM OMF is a program developed by OMF to encourage individuals around the world to help spread our message of hope and fundraise to support OMF's revolutionary research.
We are happy to share with you a sampling of some of the wonderful events that are happening now. Each of these events started with one person's vision and desire to help. From that passion these events grew to become successful. We thank the courageous and inspirational individuals who have joined TEAM OMF and share our common goal to End ME / CFS.
You too can become a part of this global movement. Whether you choose to set up a personal fundraising page or plan an event, we invite you to join your fellow OMF supporters and become a part of TEAM OMF. Working together we will help millions of patients around the globe.
We are pleased to share with you some of our TEAM OMF heroes.
The Power of 1
TEAM OMF Heroes
#kissMEgoodbye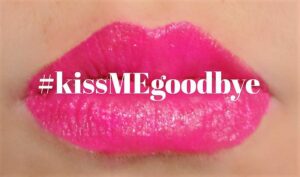 Inspired by her sick mother, an adorable 9-year-old girl in the Netherlands started to fundraise for OMF. Together with her classmates in Room 5A at the Rainbow School, she raised over $130.
That wasn't good enough for her so she created a new movement called "kiss ME goodbye." #kissMEgoodbye is a social media campaign for people to donate and post a selfie. Hundreds of people in the Netherlands and Belgium have participated. She is determined to have thousands of #kissMEgoodbye posts and donations.
On behalf of the entire OMF community, we thank her and everyone who joins her creative movement to #kissMEgoodbye!
Learn more on Facebook and donate today.
Fisch for a Cure
A dynamic group of passionate friends are hosting Fisch for a Cure, a fundraiser to honor of patient Ryan Fisch in Toronto, Canada on Saturday, April 1. The event is being held at the Steam Whistle Brewery and will include a live band, dj, open bar, and tons of fun. If you are in the Toronto area, we invite you to reserve your place and join them in support of ME / CFS research.
Ryan Fisch has been severely ill with ME / CFS for nearly 3 years. His friends reached out to us a year ago and to join in our efforts to End ME / CFS.
One of Ryan's closest friends is Russell Citron, founder of CrowdChange. Fisch for a Cure, and some of these other wonderful fundraising projects, have used the CrowdChange fundraising platform to benefit OMF. Russell has generously donated the use of CrowdChange for all OMF events. We encourage TEAM OMF participants to explore how CrowdChange can support your fundraising.

A Women's Month highlight

In March 2017, ME activist and theater director Bobbi Ausubel, age 80, produced the play Bold Women, Brazen Acts as a fundraiser for OMF. Co-written by Bobbi and ME activist Rivka Solomon, the play is a collection of true stories of women's courageous and daring deeds. Especially exciting, Bobbi's sold out performances, held at a senior community in California, not only raised $2000 but also raised awareness about ME.
The play was adapted for the stage from Rivka's book That Takes Ovaries!: Bold Females and Their Brazen Acts with the same women's empowerment theme. The full play, or excerpts of it, have been performed at over 1000 events celebrating women around the U.S. and globe.
Both the book and play include true stories of ME / CFS courage. The special thing about Bobbi's production of the play? For the first time, an actress with ME / CFS performs the scene about living with ME / CFS.
Want to try your hand at producing or directing Bold Women, Brazen Acts as a fundraiser for OMF? No experience necessary! Contact Rivka via www.ThatTakesOvaries.org
Help Nick Find A Way Out of ME / CFS
Awesome 13-year-old Brent Gelick set a goal to raise $500 for his Bar Mitzvah project in honor of his friend Nick who suffers from ME / CFS. With the encouragement and support of his caring mother Dana, Brent has exceeded his goal raising over $1,000! We are grateful to Brent, his family and friends for joining the OMF family in support of the End ME / CFS project.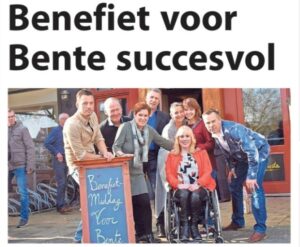 Kelly Handjes of the Netherlands gathered a group of family, neighbors and friends to support OMF. This special event was organized in honor of Bente Kubin, who is suffering from severe ME / CFS. Surrounded by family and friends, the event was emotional, fun, heartwarming and meaningful. Bente's mom and sister explained what ME / CFS is and what it's like to have a daughter and sister with this devastating disease. A nice singer performed and a fun auction was held. All together they raised over 5000 euros. Bente couldn't be there, but she has seen a lot of photos and some videos, and she is grateful beyond words.
Kelly was successful in gaining local press so that the message of hope was shared. Kelly and Bente shared with OMF that they hope they have helped the OMF team a little further to find a solution as soon as possible! The whole group shared that they can't wait for the magical moment Bente has her life back so Bente, family and friends can be together again, and she finally can follow her dreams!
A Sister's Love
Artist and creative designer Kristine Claghorn shared her passion for OMF with the world this Valentine's Day. She collaborated with Agapantha Jewelry and created a beautiful desert moon ring, inspired by her paintings, with the proceeds benefiting OMF. Kristine's brother Matt has been a patient for over ten years. We are grateful to Kristine for combining her passions to help her brother and patients around the world.
Open Medicine Foundation
Tax ID: 26-4712664
Our Purpose:
To fast-track revolutionary research for ME / CFS and related chronic complex diseases.
To support collaborative scientific research to discover molecular causes, find effective treatments, diagnostic markers, prevention approaches and cures.
To communicate, engage and inform the patient community.
To help drive & support global collaboration.
PLEASE DONATE TODAY TO ACCELERATE RESEARCH!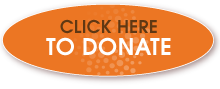 Turn Your Online Shopping Into Donations for Research.
Donate your old car, boat or plane and turn it into $$ to support research.
(Available in the US only.)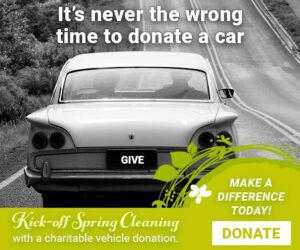 Create your legacy;
Include Open Medicine Foundation in your will or estate planning.
Learn more.
We invite the patient community to get involved by sharing with friends and family on Social Media.
Facebook feed
[custom-facebook-feed]